Incessant rains and cloud bursts in higher reaches of Uttarakhand has caused havoc of unprecedented scale. Flash floods have swept away thousand of buildings, houses, men and animals and have also caused damage to roads, bridges and other infrastructure. Despite all out efforts by the Government, military and para military forces normalcy may not be restored in near future. Army , air force and para military personnel did commendable job in rescuing people from places rendered inaccessible due to flood and rains. The army launched its largest rescue and relief operation ever to help those stranded in the state. Rescue operations are officially over though thousands missing may never reach home.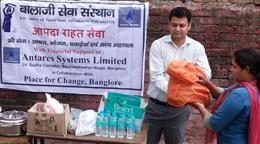 Government estimates apart number of deceased in recent calamity may be over astronomically high as per eye witnesses. Under our tourism arm- the Himalayan Gram we are running a resort near Srinagar, which due to the calamity has been converted into a relief centre. From June 17th the resort is being utilized as relief centre for the stranded tourists and pilgrims. Free food and shelter is being provided to the needy at the centre. Till far following services have been provided to the people at the centre: From June 17th till 6th July over 3000 people had food at the resort free of charges. Over 400 people mostly travelling on foot stayed at the centre.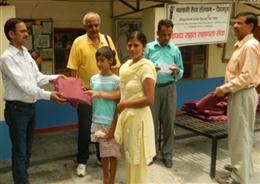 Officials of Punjab police, local officials and some journalists also stayed there. Services of a medical practioner was avalaible at the centre for people returning from pilgrimage and also the local people. Now the rescue operations officially over, people affected by the calamity need rehabilitation. The devastation caused by the cloud burst and resultant flash flood is so enormous that the rehabilitation has to start at war footing. Government agencies need support of the agencies engaged in philanthropic and social work.