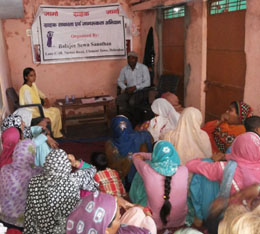 This campaign is an unfunded initiative of Balajee Sewa Sansthan, in our effort to educate the consumers about their rights. The market is constantly being flooded with new products and services, making it difficult for consumers to choose the right products . Consumer awareness is about asking questions, to learn the specifics of a product or service. It is about comparing products and services from different sellers to learn more information. It is about having the freedom to choose what best suits consumer needs and will not harm the consumer. Consumers are not without rights and consumer awareness is about advancing these rights.
Consumers do not have to silently accept substandard quality products, poor service, billing errors, late deliveries and unordered merchandise. Consumers have the right to speak up and voice their dissatisfaction. If problems cannot be resolved with the seller, they can seek recourse from state and local consumer protection offices.Companies take advantage of the consumers' ignorance or reluctance to ask questions about the product or to take action in case of defect/ deficiency in the goods or theservices and their fore the seller or company continue to cheat the people.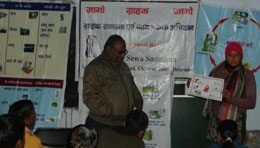 Of late, we have been asking people to raise their voices against such malpractices and ask for the right value of their money. The NGO has been spreading the message on consumer awareness and rights of the consumers in many districts in Bihar and Uttarakhand. Financial literacy campaign gave us an opportunity to talk to people in more than 200 villages and make them aware of misleading offers, especially in investments' and mutual funds.