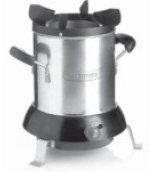 Organization made a tie up with Philips to promote usage of smokeless stove which is more efficient than natural stove & save energy. It reduces the dependency of rural people on LPG which is a non-renewable & costly source of energy.
Customers find it easy to operate & provides various benefits including smoke & ash free cooking.
Save the jungle Campaign
As its going to reduce the dependency of rural population on forest wood.