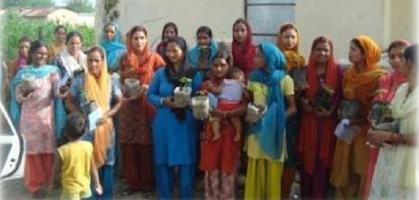 Considering the global warming a major issue in ecosystem imbalance, Balajee Sewa Sansthan has come up with an unique idea of creating awareness on plantation at large group.
Selected loans clients od Balajee will be provided with the saplings based on the flourishing flora in that particular topographical region & which is easy to maintain also for plantation in their home premises or nearby vicinities during the time of loan disbursement in unit office.
During the loan utilization check process, it would be ensured that the sapling has been planted properly. The growth of plant has been included as one of the deciding criteria to avail financial services from Balajee Sewa Sansthan in near future.